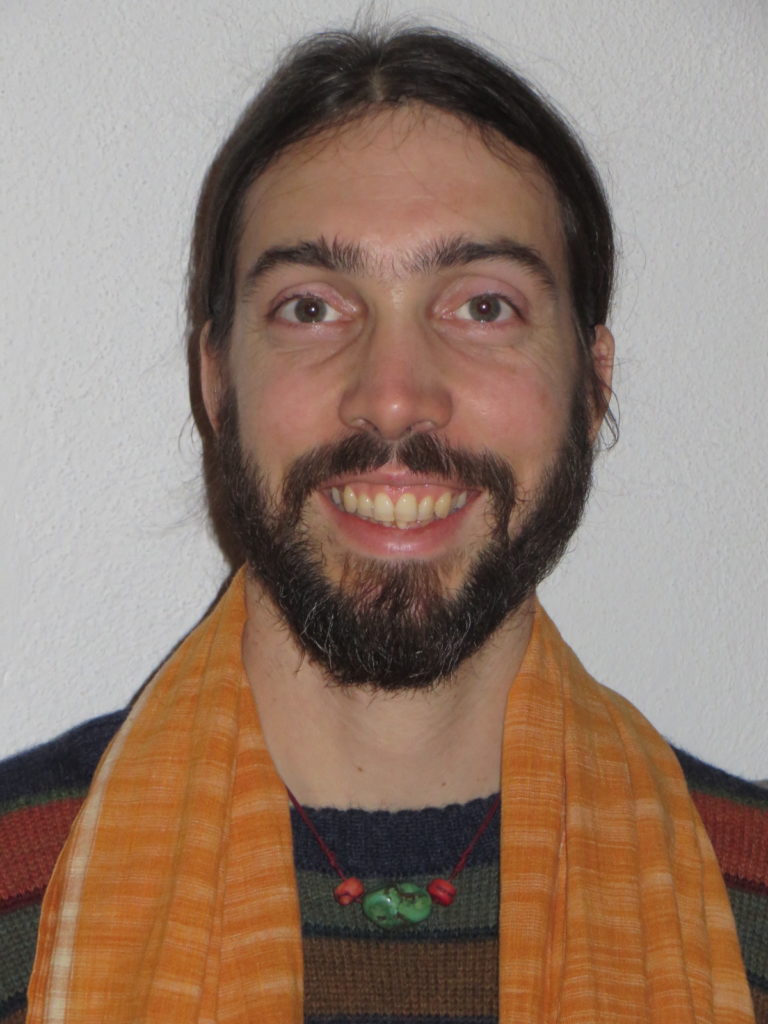 Mike Bortolotti, born in 1977 and raised in Ticino, Switzerland, has been studying and practicing Tibetan Buddhism since 2000. After encountering Buddhism in Nepal, where he attended meditation courses and retreats in monasteries, he met his teacher, Ven. Khenchen Sherab Amipa, in Ticino. He has received teachings and transmissions from various Tibetan masters of different schools. Specifically, from H.H. Sakya Gongma Trichen Rinpoche, he received the Lamdre, the extended cycle of Vajrayogini, and other transmissions, completing several foundational retreats related to the main Vajrayana practices of the Sakya school.
Additionally, he has undertaken further in-depth retreats, some for extended periods. Spending several years in India and the Himalayan regions, he deepened his knowledge of Buddhism and visited various pilgrimage sites. He earned a Bachelor's degree in applied philosophy and a Master's degree in religious sciences from the University of Lugano. He is also participating in the seven-year program of the "Complete Path" at the International Buddhist Academy (IBA) in Kathmandu.
Mike regularly conducts courses and seminars at Thupten Changchup Ling in Arosio, as well as in other European centers. He continues to study and practice to enhance his experience.